Mixfader reinvents the way you mix and scratch and opens new creative possibilities. It can be used wirelessly with one of the compatible DJ apps resulting in an A-level DJ equipment. Without any latency issue, Mixfader is amazingly accurate and reactive. Customizable, it is perfectly suited for all scratching techniques. And that's just the beginning. Mixfader is a concentrate of innovations, on every level.
---
App
Meet edjing Scratch, the dedicated app of Mixfader.
Result of 5 years of R&D in audio signal processing, edjing Scratch is the world's first tactile vinyl turntable that reproduces the behavior and sound rendering of a real physical vinyl. The app was specially designed for Mixfader and comes with the most complete set of parameters for you to tailor at best your edjing Scratch experience to your scratching style. Furthermore, its deep integration with Mixfader hardware makes everything work together beautifully.

Also compatible with the most famous DJ apps and musical creation software that use the MIDI standard, Mixfader opens up endless possibilities.
Portability
Thought to meet your every needs.
Wherever you go, you can bring Mixfader with you. It connects to your smartphone or tablet via Bluetooth 4.0. Designed to offer a high-quality experience, Mixfader boasts a 20 hours power reserve and remains stable while in use, thanks to its adhesive-backed - and washable - rubber.
Learn more about Mixfader specifications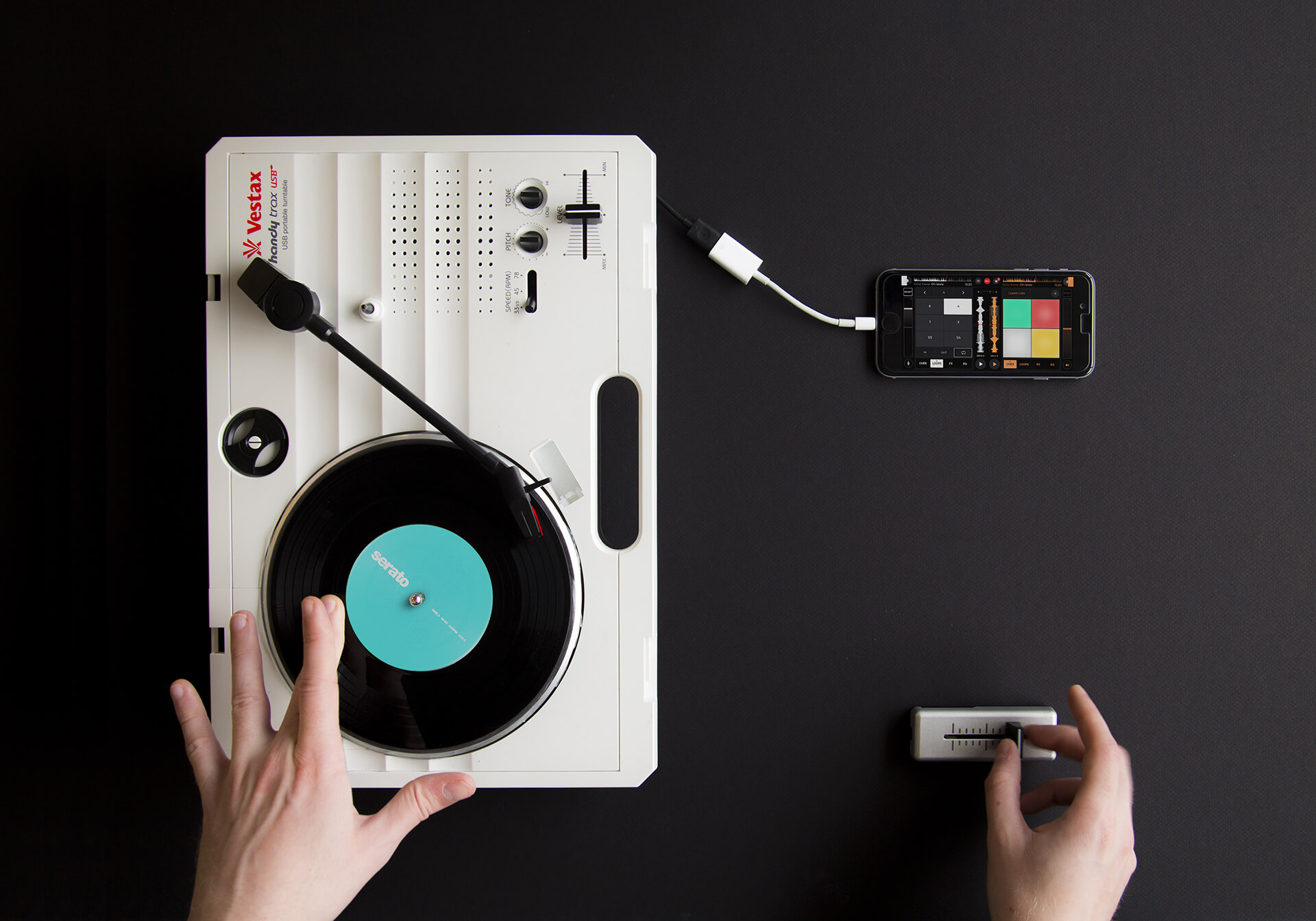 Equipment
Use Mixfader with timecode or real vinyl.
Use your tablet or smartphone only, or add your vinyl turntable. Whether you use timecode or real vinyl, you can scratch with both thanks to the dedicated turntables interface included on edjing Scratch.
Learn more about all set up possibilities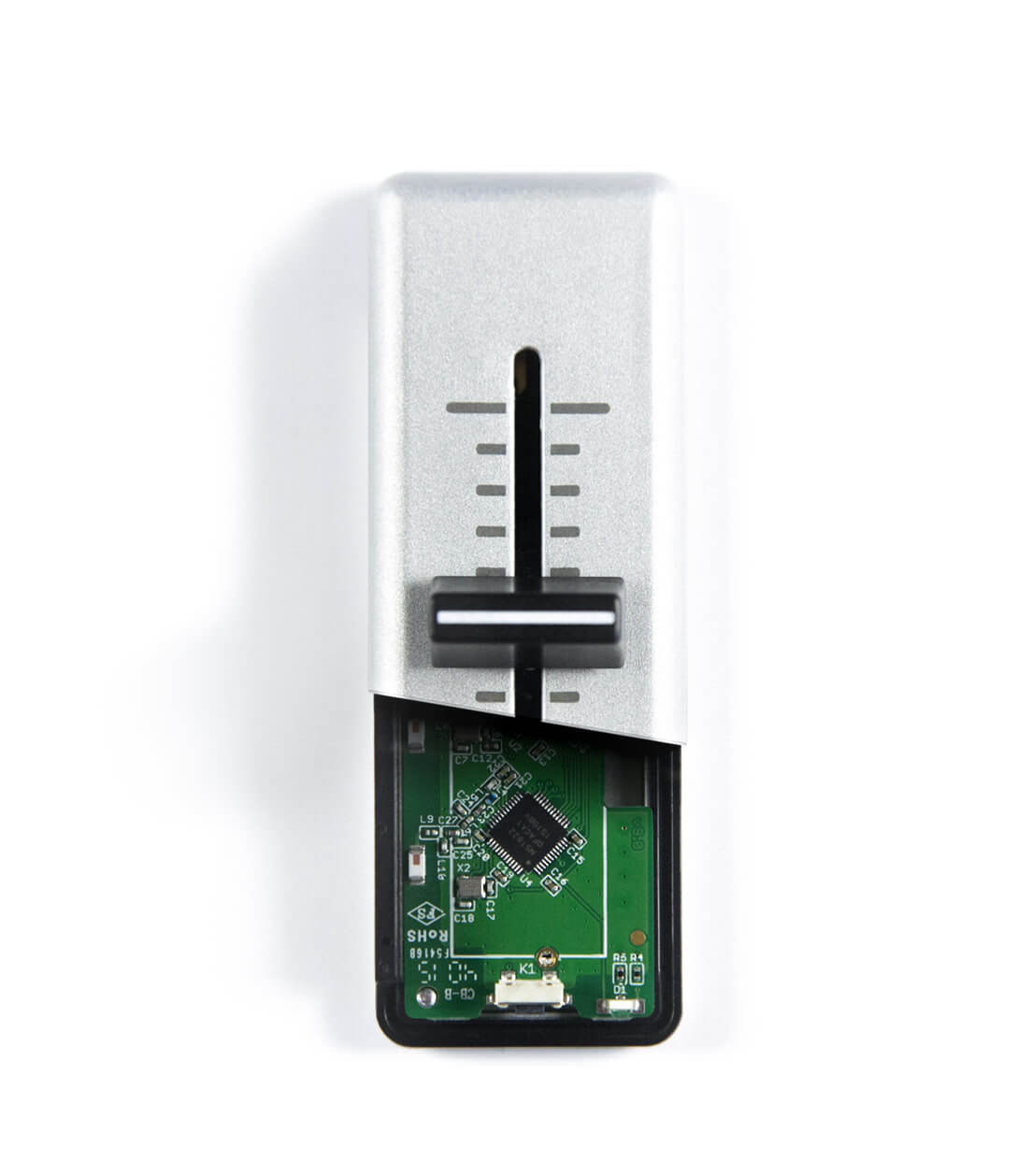 Technology
Much more than just a connected crossfader.
Behind its compact design, Mixfader hides a true concentrate of technologies. Our expertise in the audio signal processing naturally led us, from the first stages of Mixfader creation, to focus on latency issues inherent to wireless technology.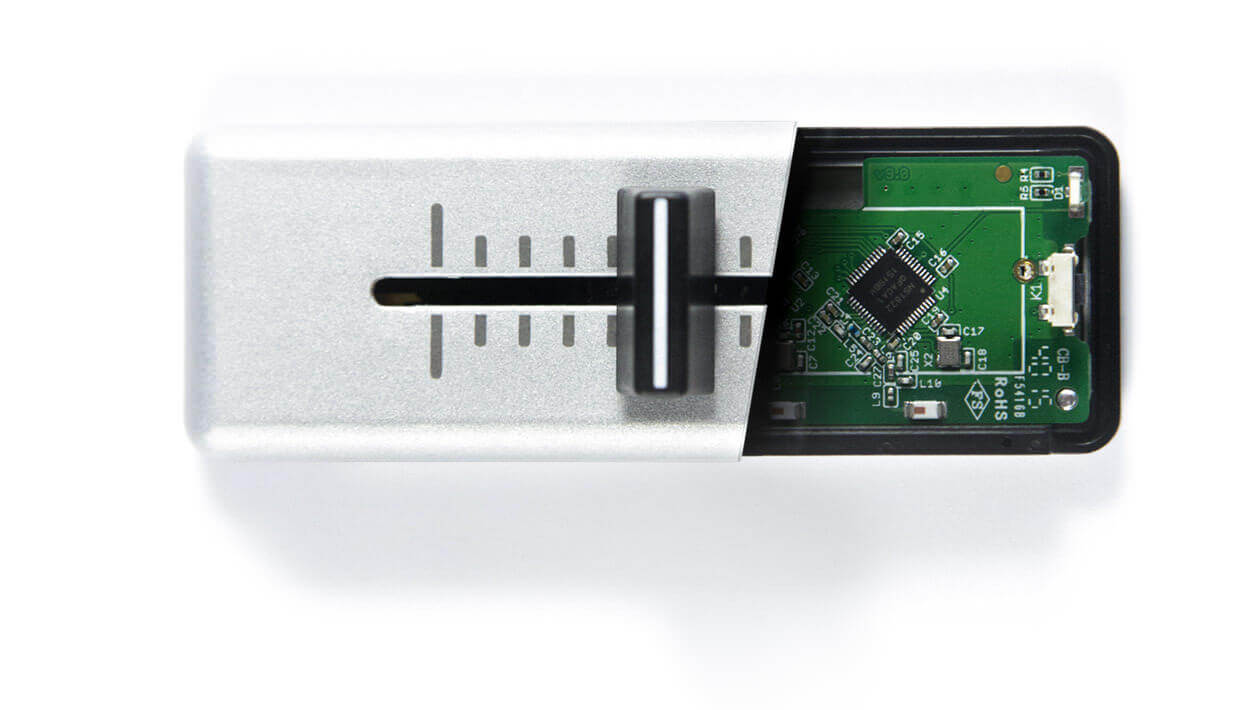 The result: a latency level so low that it is imperceptible to human ear. A performance that has been made possible through our development of revolutionary new processes.
1024 resolution dots before treatment
3 proprietary technologies: SCL, BASR and CTS
Features
A large range of configuration possibilities.
Mixfader is suitable for both left-handed and right-handed turntablists: Each side of Mixfader is usable. Other settings are also available: the adjustment of the crossfader curve, the cut-in point calibration or new role assignment. And on top of all this, you'll be able to record your best performances on your smartphone.
Learn more about Mixfader features
Design
Built to last.
Mixfader's enclosure is made from unibody aluminum and therefore ensures an incredibly high resistance to shocks. More, it also provides a sufficiently high weight to handle back-and-forth movements of your hand.
A weight of 85g
Guaranteed for 100,000 cycles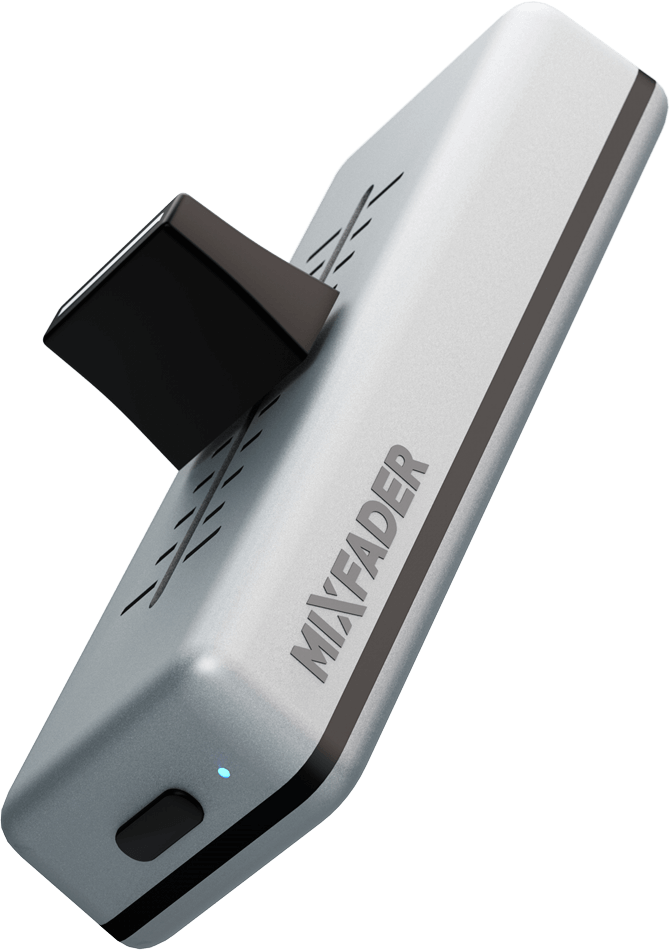 Learning
Video tutorials
You'll love our coaching videos. Available on edjing Scratch, the companion app of Mixfader, these tutorials were realized with the 3-times world DJ champions - 9 O'Clock - to help you learn new scratching techniques or sharpen your skills.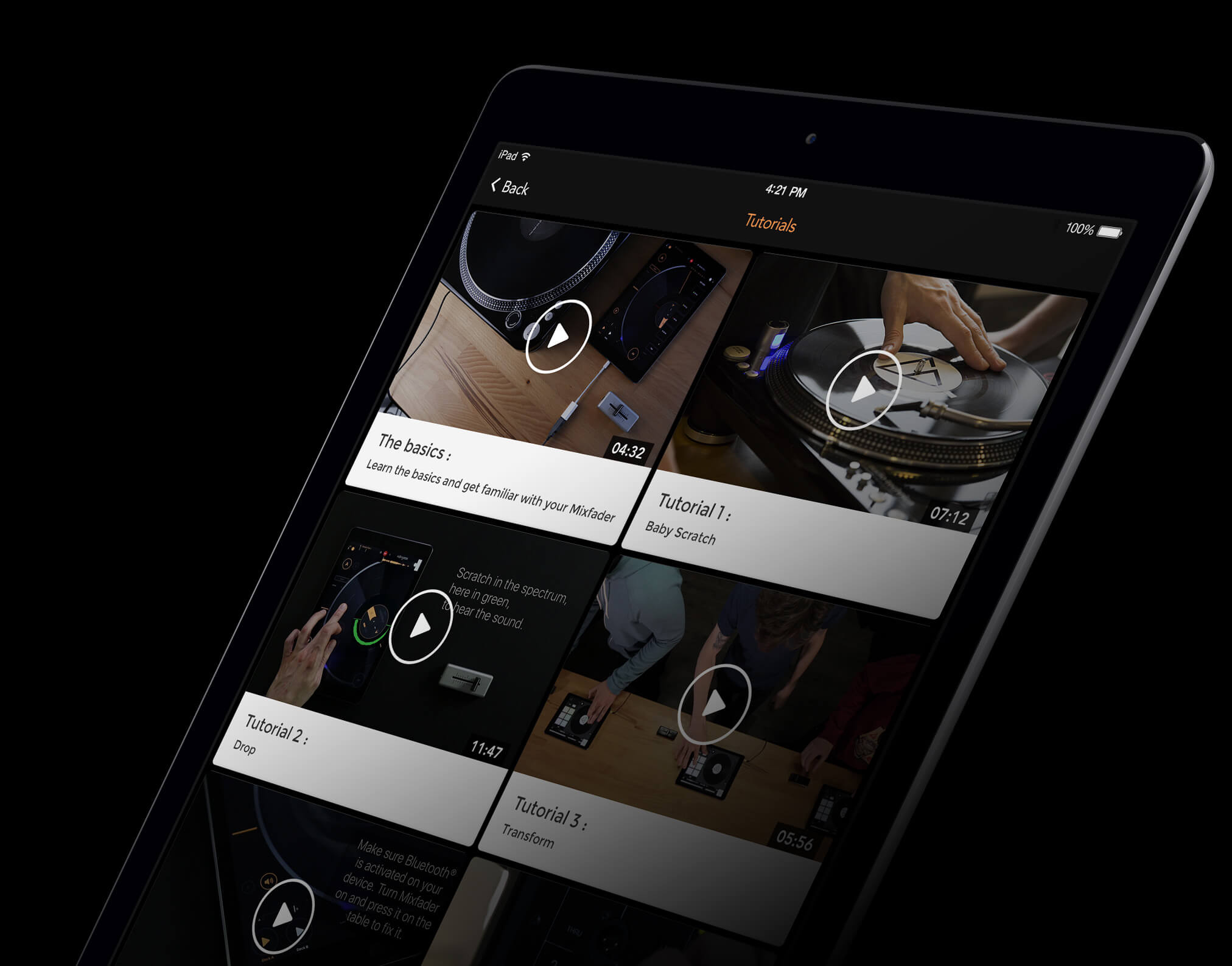 Praised by the press
The whole thing is probably the slickest package we've seen yet.
---

You're gonna want to add this new accessory by DJiT to your arsenal.
---

Mixfader allows the owner to dive deeper into the art of the turntablist workings.
---

This Bluetooth crossfader is the first of its kind to be seen on the market.
---